Bulan Mini Banda Bag
---
|
---
---
The Mini Weekender Bag
Looking for a beautiful day-to-day bag, gym bag or small carry-on bag? The mini-weekender bag will cover all your needs and turn heads, too! There is a snap button closure on the front and includes one zippered pocket inside with vegan lined interior. The mini weekender bag is truly unique and features traditional designs handcrafted by our artisans in Sumatra. 100% cruelty-free, it is the perfect bag for the conscious consumer!
Color:
 Black / Cream / Blue - Grey
Dimensions: 
15.5in Long x 9in Wide x 9.5in High / 39.5cm L x 23cm W x 24cm H
Weight: 2.4 lbs / 1.15 Kg
Shipping: Free
Ethically Handcrafted in Sumatra, Indonesia
---
Share this Product
Customer Reviews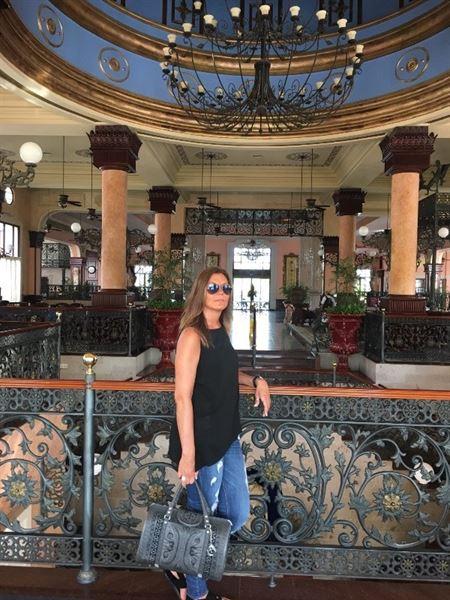 09/21/2016
Love!!! Love!!! Love this bag!!!
Love!!! Love!!! Love this bag!!!
01/13/2020
Awesome bags
I adore the bags. Receive many compliments and many admirers. Give lots of referrals.
Darcy D.
United States
02/03/2018
BEAUTIFUL
I love my new Bag and the beginning to my new collection
Aixavelisse S.
United States
01/18/2018
Bulan Mini Banda Bag
Love, love, love the bag. Especially in love with the colors.
01/07/2018
Mini bandA
beautiful and many compliments. People stopping me to look closer. A great experience with this company
---